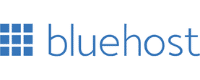 Trusted by millions worldwide to host its small business websites and personal projects.
Visit Bluehost
We might receive compensation from the companies whose products we review. We are independently owned and the opinions here are our own.
With over 455 million active websites worldwide, WordPress is the most popular content management system in the world. But it's also a demanding application. Traditional web hosting services usually don't work for WordPress accounts.
The most popular web hosts in the world have Managed WordPress Hosting. Managed WordPress hosting is a monitored hosting service for you and provides additional resources necessary to run WordPress reliably. They are more expensive than traditional shared hosting accounts, but they're still highly affordable.
Explanation of technical terms
WordPress has been explicitly designed to be used by those who aren't experts in web development. Still, there are some technical terms you may need to pay attention to:
Hosting service. A hosting service is a company that serves your website for you. You upload your website to their service and manage it on their service — they serve the data and files to your users.
Shared hosting. Most Managed WordPress Hosting accounts are "Shared Hosting." A shared hosting plan is a plan under which multiple users are on the same physical machine or server. It's an affordable way to build a WordPress site.
Migration. When you move a website from one hosting service to another, you're performing a "migration." Migration can be a challenge, so some hosting services provide migration services.
CDN. A Content Delivery Network (CDN) is used to speed up the delivery of content such as photos, music, and video, by caching it on high-performance servers.
Caching. Caching saves a static copy of dynamic pages and compressed versions of larger files. Data that's accessed more commonly is cached so that it can be accessed faster and more frequently than data that is rarely accessed.
Optimization. Optimization refers to improving site speed and performance, usually by making a website smaller and faster to deliver.
E-commerce. An eCommerce site is any type of site, such as a WordPress website, that focuses primarily on online retail. eCommerce sites tend to be robust and consume a lot of resources.
Jetpack. Jetpack Personal and Jetpack Premium are plugins provided through WordPress (and supported by some hosting providers) to reduce the hassles of optimizing and speeding up a website.
PHP. PHP is the language that WordPress is written. While you don't need to know PHP programming to use WordPress, you may need a hosting solution that provides control over PHP versions.
MySQL. MySQL is WordPress' database system. A hosting solution should have some form of MySQL management (such as cPanel or phpMyAdmin), so you can access your SQL database if needed.
The above terms will come up when looking at the best managed hosting providers for a WordPress website.
Who are the best managed hosting providers?
A lot of companies provide managed web hosting services today. We're going to look at a few of the top options. Things you need to consider include cost, reliability, ease-of-use, and WordPress-specific features. WordPress managed hosting services often have one-click installs, PHP version control, and MySQL database management.
Bluehost
WordPress has recommended Bluehost since 2005. It's one of the original WordPress hosting services. It boasts fast website speeds, a suite of marketing tools, and security features (such as malware detection) as well as daily backups. See the full review of Bluehost here.
Pros
An enthusiastic and knowledgeable support team is available 24/7.
Robust, scalable, and reliable hardware with close to 99.99% uptime.
CDN (content delivery network) setup and marketing coupons (such as Google Ads).
Cons
It can be challenging to get ahold of support during peak times.
It's more expensive than most other options (although frequently on sale).
Pages can take a long time to load if not properly optimized.
Features
Auto-Scalability. WordPress accounts can be deployed additional resources during peak traffic times to avoid disruption.
Multi-Tiered Security. WordPress accounts will automatically patch/update to protect themselves from malicious attacks.
Advanced Analytics. Users can review load times, traffic, and SEO performance, to improve SEO and social media strategies.
Website Templates. Users have direct access to website templates, one-click installs, and other easy ways to improve their websites.
Free SSL Certificate. SSL certificates encrypt data sent to and from the server, improving website security.
WP-CLI/SSH Access. For WordPress experts, advanced features such as WP-CLI/SSH access, staging environment, and advanced WordPress installation are available.
PayPal Integration. eCommerce storefronts can use direct PayPal integration to facilitate online payments.
Pricing breakdown
| Build | Grow | scale |
| --- | --- | --- |
| $19.95 a month ($9.95 promotional) | $24.95 a month ($14.95 promotional) | $37.95 a month ($27.95 promotional) |
| One WordPress website with 20 GB of storage | Everything in Build plus: | Everything in Grow plus: |
| Free SSL | One WordPress website with 40 GB of storage | One WordPress website with 80 GB of storage |
| JetPack Personal | JetPack Premium | Paypal integration |
| Malware detection | Bluehost SEO tools | Elastic search |
| | Blue Sky ticket support | |
GoDaddy
GoDaddy provides advanced domain and email features for those who want not just Managed WordPress Hosting but a comprehensive hosting platform and hosting environment. GoDaddy is a trusted name in the high-performance WordPress core hosting space and is a great choice for small business hosting and Woocommerce. See the full review of GoDaddy here.
Pros
Easy and straightforward domain maintenance even for multiple domains.
High-quality WordPress hosting with one-click installs.
Great for small and mid-sized businesses that don't need VPS.
Cons
Only supports a single website per hosting service.
Can be difficult to use the live chat support feature.
Doesn't have a lot of bells and whistles.
Features
Free business emails and domains. Business owners often want to manage their emails and domains along with their web hosting service.
Daily malware scans with Sucuri. Sucuri is a free service, so you can use it regardless. But you have Sucuri pre-installed and already running with a GoDaddy account.
Automated backups and one-click restore. It's easy to forget backups. Automatic backups and one-click restore mean that you can restore your site if anything is deleted or overwritten.
CDN (content delivery network) integration. CDNs make sure your website runs faster; you won't need to install your own CDN with your service.
Automatic WordPress core updates. WordPress updates don't just add features; they also make your website more secure.
Pricing breakdown
| Basic | deluxe | ultimate | e-commerce |
| --- | --- | --- | --- |
| $9.99 a month ($6.99 promotional) | $14.99 a month ($11.99 promotional) | $19.99 a month ($18.99 promotional) | $24.99 a month ($14.99 promotional) |
| One WordPress site with 30 GB of storage | Everything in Basic plus: | Everything in Deluxe plus: | Everything in Ultimate plus: |
| Free SSL, domain, and business email | One WordPress website with 75 GB of storage | One WordPress website with unlimited storage | Unlimited products |
| GoDaddy Payments | SEO optimizer | Unlimited malware removal | Appointment scheduling |
| Daily malware scanning | 1-click testing site | | |
Web.com
Web.com intentionally provides a stripped-down WordPress service that offers users everything they need at a low price. So if you don't need advanced control panel features or extensive resources, Web.com may be the perfect Managed WordPress solution for you. See the full review of Web.com here.
Pros
Very easy to use and set up for beginners with one-click installs and pre-installed features.
One of the most affordable and simple options for Managed WordPress hosting.
Easy to use for SMBs who want to start a business page fast.
Cons
Can have slow loading times and so-so reliability.
Customer support can be slow to respond to inquiries.
No bells-and-whistles like Free SSL certificates.
Features
Automatic backups to ensure that websites are protected from data loss. Otherwise, if your website is overwritten, you might not be able to restore it.
A 99.99% uptime guarantee, despite slow loading times. You can get your money back with uptime guarantees if the uptime isn't up to par.
Larger than average resource allocations, with 300 GB storage in their basic plan. Most other services offer a tenth of this, so this is perfect if you need a lot of space.
One-click drag-and-drop installs for their managed WordPress plans. One-click installs make it easier to install plugins and themes.
Developer tools such as cron jobs. Cron jobs are ways to automate specific database administration tasks, perfect for experts.
Pricing breakdown
| essential | professional | premium |
| --- | --- | --- |
| $14.95 a month ($5.95 promotional) | $20.95 a month ($7.95 promotional) | $36.95 a month ($9.95 promotional) |
| One WordPress site with 300 GB of storage | One WordPress site with 500 GB of storage | One WordPress website with unlimited storage |
| Unlimited bandwidth | Unlimited bandwidth | Unlimited bandwidth |
| 25 FTP accounts | 50 FTP accounts | Unlimited FTP accounts |
| 100 email boxes | 500 email boxes | 1000 email boxes |
| 1-year domain registration | 1-year domain registration | 1-year domain registration |
HostGator
HostGator provides feature-packed WordPress hosting plans, solid WordPress support, and access to WordPress themes. One of the oldest WordPress hosting services, it's the ideal location for beginner WordPress users, bloggers, and entrepreneurs. But while it may be suitable for a startup, it's not the best for larger companies. See the full review of Hostgator here.
Pros
Unlimited disk space, bandwidth, and scalable resources.
The ability to install multiple sites and databases on individual hosting packages.
99.99% uptime guarantee.
Cons
Slower than average customer support response times.
It may not always be as fast or reliable as others.
Better for personal accounts than business accounts.
Features
A one-click WordPress install. WordPress will be automatically installed for you; from there, you can customize it to your needs.
Advanced security features such as malware protection and site backups. Today, most companies are experiencing large volumes of malware. This automatically protects your site.
An easy, simplified control panel. If you've ever had to work with a complex or confusing control panel, this can help; an easy, simplified control panel makes administering your site easier.
Free site migration. Your site can be migrated from a previous host for free without you having to do anything at all.
A free domain for the first year. This is great because you don't need to pay for your domain until the following year.
Pricing breakdown
| starter | professional | premium |
| --- | --- | --- |
| $14.95 a month ($5.95 promotional) | $20.95 a month ($7.95 promotional) | $27.95 a month ($9.95 promotional) |
| One WordPress site with 100,000 visits/month | Two WordPress sites with 200,000 visits/month | Three WordPress sites with 500,000 visits/month |
| 1 GB of site backups | 2 GB of site backups | 3 GB of site backups |
| Free SSL and domain | Free SSL and domain | Free SSL and domain |
WP Engine
WP Engine is built from the ground up to provide best-in-class Managed WordPress hosting, both in terms of resources and functionality. It boasts expert support for WordPress and a variety of WordPress-specific features. Unfortunately, it's also one of the more expensive hosting options, and it doesn't allow some add-ons such as some plugins or themes. See the full review of WP Engine here.
Pros
Designed for Managed WordPress hosting with knowledgeable staff.
It has development, staging, and production environments.
Provides a 60-day trial rather than a 60-day money-back guarantee.
Cons
It's more expensive than most WordPress services.
You can be charged additional fees for more traffic.
You may not be able to use some plugins and themes.
Features
No charge fixes for hacked sites. If your site does get hacked (which is surprisingly frequent), they'll fix it for you for free.
Free database backups and restores. Your site will be backed up regularly and restored on-demand, making it easier to keep your site up and running.
EverCache technology for faster page loading. Fast page loading is incredibly important. If your page doesn't load quickly, it can cause users to bounce.
A free, global CDN. In addition to EverCache, a global CDN service makes pages load faster and more reliably.
Great support. WP Engine distinguishes itself by providing great, WordPress-centric support.
Pricing breakdown
| Managed WordPress | Professional WordPress |
| --- | --- |
| $360/year ($300 promotional) | $900/year ($750 promotional) |
| One WordPress site | Three WordPress sites |
| 25,000 visits/month | 75,000 visits/month |
| 10 GB storage/50 GB of bandwidth | 15 GB storage/125 GB of bandwidth |
Kinsta
Kinsta promotes speed and reliability. It's a lightning-fast service with 99.99% uptime guaranteed. There's solid support, you get eCommerce optimization and a domain name, and security features such as firewall protection and malware scanning. But there aren't some classic features like email accounts.
Pros
Kinsta provides a cloud platform (like Amazon AWS) for WordPress hosting.
It has excellent customer support service and migration services.
It's optimized for eCommerce and large amounts of traffic.
Cons
It's more expensive than some other hosting options.
It doesn't have email hosting.
You can't get technical support over the phone.
Features
Free WordPress migrations and automatic updates. On Kinsta, quite a lot of WordPress management is simply handled for you.
Excellent customer support and service. You can contact support and get a response quickly nearly any time. But you do pay for the help.
Secure network with passive security protocols, firewalls, and uptime checks. There are advanced systems that will secure your WordPress installation for you.
Staging areas for development and testing. You won't need to move anything to live without testing, improving development pipelines, and the user experience.
Google Cloud Platform and regional data centers for faster speed and reduced downtime. The Google Cloud Platform is one of the fastest options for server hosting.
Pricing breakdown
| starter | starter | business |
| --- | --- | --- |
| $30/month | $60/month | $100/month |
| One WordPress site | Two WordPress sites | Five WordPress sites |
| 25,000 visits/month | 50,000 visits/month | 100,000 visits/month |
| 10 GB storage | 20 GB storage | 30 GB storage |
What to look for in a managed web hosting provider
There are many hosting companies out there, including Flywheel, Liquid Web, and Siteground. Mostly, you'll be looking at features such as price, uptime, disk space, and bandwidth. Let's take a closer look.
Price
Cheaper isn't always better, especially if you're going to have to spend time self-managing your site. Consider the price when you look at a host — it varies significantly. Moreover, pay attention to the "real" rate. Your service will renew (usually after a month or a year) at the "real" rate, not the promotional rate.
Uptime
Most companies today offer a 99.99% uptime guarantee. If you don't get that uptime, you can get a refund. But you don't know whether they will deliver on this until you sign up. Look for third-party reviews to find out more about whether the service is stable and reliable.
Disk space and bandwidth
Most WordPress sites don't use a lot of disk space, though it's worth knowing what type of disk space it is (an SSD is much faster). Bandwidth is usually more important; the higher the bandwidth, the more traffic.
Customer support
Everyone needs customer support from time to time. When looking at customer support, look at how the customer support is accessed and how frequently it's available. Live chat, email, and phone are standard options.
CDN and SSL
A Content Delivery Network (CDN) that's built-in will speed up your site, though you can also integrate a free service like Cloudflare. Free SSL is always a bonus because you need to pay for it otherwise.
Domains and email
Apart from the above, you may want to look for a hosting service targeted toward what you want to do. For example, if you're opening an online store, you want a place that features eCommerce.
Other types of web hosting
Just because you have a WordPress site doesn't mean you need to use WordPress hosting; it's just advised. There are other types of web hosting:
Shared Web Hosting. This is like Managed WordPress Hosting, but it's designed for any website, not just WordPress. Multiple sites are hosted on a single server.
VPS. VPS refers to a Virtual Private Server; it gives you a containerized "personal server" on the same physical machine as other users.
Dedicated Hosting. A dedicated hosting account gives you complete access to a single machine without any other users sharing it.
Cloud Hosting. A cloud hosting service is a website hosted through the cloud, a large bank of computers located in data centers.
These types of web hosting services may be better for you depending on what you're trying to do. For instance, if you have an immense WordPress site, you might need dedicated hosting or cloud hosting.
FAQs
Is managed WordPress hosting worth it?
It depends. A regular WordPress hosting account might be fine if you're an advanced user. But Managed WordPress Hosting can help beginners who don't want to administer their own account.
What's the difference between WordPress hosting and managed WordPress hosting?
WordPress hosting services have the resources necessary to host a WordPress installation. Managed WordPress Hosting also includes monitoring for uptime, backups, and other administrative services.
What are the benefits of managed WordPress hosting?
Managed WordPress Hosting has superior uptime, migration services, backups, malware scanning, and expert support, all of which make it easier to administer a WordPress site. CHK_ YOUR NAME RIGHT NOW
Use our engine to quickly check your content right now!