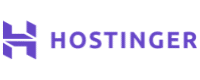 Offers scalable virtual servers, WordPress-friendly optimizations, and backups for websites. Some of the best web infrastructure too.
Visit Hostinger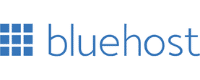 Trusted by millions worldwide to host its small business websites and personal projects.
Visit Bluehost
We might receive compensation from the companies whose products we review. We are independently owned and the opinions here are our own.
Are you launching a website? If so, you'll need to select a web host.
As you research web hosting providers, you'll notice there are several types of hosting plans. Shared web hosting is one of the most affordable options. It's great for small businesses, first-time bloggers, or freelancers who simply need a portfolio site.
To help navigate the world of web hosting providers, we'll explain what a provider does, what kind of plans are available, and offer recommendations to find the best shared web hosting provider for your site.
What is shared web hosting?
Shared web hosting is the practice of putting more than one client's website on a shared server.
Since you're sharing space with other sites, you might be concerned about shared web hosting. Will your data 'bleed over' to another person's site? Is the serverless secure because it's hosting several sites? They're all good questions.
For a simple business website that doesn't collect a lot of personal data, shared web hosting is an ideal choice.
Shared web hosting plans are some of the cheapest plans around. It's not unusual to be able to get shared hosting plans for just a few dollars a month. Many providers offer shared web hosting plans for under $10 per month. Shared hosting plans can also involve free extras like a free domain name and SSL certificate.
Benefits of shared web hosting
Cost
Buyers who want to keep costs down may decide that they need to go the shared web hosting route. As mentioned, the cost of shared hosting packages is usually only a few dollars a month, making it the most affordable option for small businesses.
Economy of scale
Better and clearer policy administration
When hosting providers can combine various client accounts on the same architectures, it's easier to spin up new instances and administrate various accounts. People have more of an idea of what to expect in everything from maintenance to decommissioning to subscriptions.
Who are the best cheap web hosting providers?
If you aren't quite sure where to start, here are some of the best shared web hosting providers to look into:
Hostinger
How it's different from the rest: Hostinger is a parent company to other web hosting companies including Zyro and Hosting24. It is owned by its 1,000 employees and offers free domains with its premium and business plans. Started in 2004, Hostinger is an international company with one data center in the United States, three in Europe, two in Asia, and one in South America. See the full review of Hostinger here.
Pros
Easy-to-use website tools

Can be linked to WordPress

Free backups
Cons
Customer Service is hard to reach

The control panel is a different configuration
Features
It has a one-click setup and super fast website uploading with a 99.98 percent uptime and it has an uptime guarantee. The upper two plans offer a free domain and all plans have free SSL and a host of other security measures like Imunify360, BitNinja, an in-house firewall Cloudflare and Wanguard DDoS protection.
Hostinger makes it easy to sign up. All you need is your name, email address, and password. It's also easy to connect an existing domain name to your Hostinger account. All you have to do is copy and paste your nameserver information from the top of your hosting details page into your domain panel.
It can be automatically installed on WordPress and many other hosting sites and uses an hPanel. The hPanel functions similar to the cPanel but has other features like DNS zones linked to email accounts, file manager, and database.
The primary feature of the hPanel is its ease of use. It implemented many automated functions that make building and managing a website easy for beginners.
Speed is something Hostinger excels in because it uses the web server technology LiteSpeed. It is considered to be one of the most reliable web servers and consistently outpaces others in speed, no matter what country you are testing speed in.
Hostinger also comes with live 24/7 customer service through its chat. You can also email for a support ticket but it doesn't have customer support by phone.
Pricing breakdown
Businesses will easily be able to afford its top-tiered plan as it is just $3.99 monthly for a shared hosting plan. Plans are as low as $1.99 a month for a single shared hosting plan. Cloud hosting has a different cost range from $9.99 a month for Cloud Startup to $69.99 monthly for Cloud Enterprise.
Bluehost
How it's different from the rest: As one of the biggest names in shared web hosting, BlueHost offers shared plans starting at just $2.95 per month, with lots of features and tools such as a domain manager, help with Google business listings, and website builder templates. See the full review of Bluehost here.
Pros
Easy to link WordPress
Easy to use
Excellent security
Cons
Only one data center
Challenging checkout
No uptime guarantee
Features
Many describe Bluehost as a trustworthy vendor with good uptime provisions and pricing. Free domain name and SSL certificate offers are also a draw for this shared web hosting provider, which has garnered recommendations from WordPress and others.
Pricing breakdown
The mid-choice pricing plan will provide you with everything you need for your small to mid-sized business.
HostGator
How it's different from the rest: Another attractive option is HostGator's shared hosting choices, including its cheapest shared hosting plan called "hatchling." See the full review of Hostgator here.
Pros
Unlimited disk space and bandwidth
Free email address
Free SSL
Cons
Limited Windows server option on plans
Customer service is lacking
Not for pro web developers
Features
Users get unlimited disk space and bandwidth, free email, and a free SSL certificate. They also get access to MySQL database tools and opportunities for shopping cart integration, as well as a control panel site manager. HostGator also offers shared web hosting on Linux or Windows servers.
Pricing breakdown
All of that is available for just a few dollars per month.
GoDaddy
How it's different from the rest: Widely known as the biggest brand name in shared web hosting, GoDaddy is the go-to for many beginners who don't know much about the landscape of the industry. See the full review of GoDaddy here.
Pros
Easy to set up
Fast processing
Excellent customer service
Cons
No software speedboost
limited functional freebies
Renewal pricing is high
Features
Although GoDaddy's features are top-notch when you sign up for the higher pricing plans, the free apps and features are not very useful when running a legitimate business.
Pricing breakdown
Each pricing plan is excellent depending on the size of your business.
Web.com
How it's different from the rest: This is another relatively big name in shared web hosting services. See the full review of Web.com here.
Pros
Excellent for beginners
Great for startups
Quality customer service
Cons
No free plan
Lacks hosting plans
Does not let you edit templates
Features
A free domain is included with these plans and the company provides easy installs for platforms like WordPress along with others like Joomla and Drupal, and Magento, a favorite with some builders. Free website builder tools are also available, and 24 /7 support is standard.
Pricing breakdown
Plans are listed to start out at $1.95 per month with $5.95 after renewal.
InMotion
How it's different from the rest: Fewer buyers have heard of the InMotion shared web hosting plans, but this company is making waves in this part of the market. See the full review of InMotion here.
Pros
Excellent uptime
All plans have unlimited email
Many hosting types
Cons
Limited Windows servers
Limited monthly payment options
Untrained customer service
Features
Pricing breakdown
The company now offers the cheapest shared hosting plan at $2.79 per month with WordPress hosting plans starting at $4.99 per month.
AccuWeb
How it's different from the rest: AccuWeb's Windows-based servers provide shared hosting that's user-friendly and transparent for buyers.
Pros
Excellent uptime and testing
Offers Windows and Linux servers
Excellent customer service
Cons
Lacks unlimited email accounts
No month-to-month shared hosting offers
Low-priced plans are not very good
Features
AccuWeb has its fair share of excellent features. However, the best part about their hosting service is the different types of hosting service types to choose from. With many choices, any type of business from a startup to a large-scale business can choose a plan that suits them the most.
Pricing breakdown
Clients may pay a few dollars more with shared plans starting at $5.49 per month
How to choose a shared web hosting provider
Bandwidth
In getting the best shared web hosting services, buyers should look for choices that offer sufficient bandwidth and resources to support their site. It's a good idea to make sure that the service offers enough RAM, CPU, storage, and bandwidth to make a project work well, even at times of peak traffic where there might be more pressure and demand on the shared system.
Uptime
Free domain and free SSL certificate
Help with SEO and marketing
Many small businesses and other buyers will want tools to help with optimizing their site. When the hosting company can provide these optimization tools, it's a great one-stop-shop experience.
Cybersecurity
When choosing a web hosting service, you want to make sure that they provide adequate security to protect your files and data. You want all your important files protected and backed up in case of a threat or attack, especially if you are dealing with financial information and digital products.
Customer support
Look for companies that have a customer support team. When there is a difficult question about anything from downtime to trapped images or inaccessible resources, those who have purchased a shared web hosting plan want to know they have somewhere to go for a solution.
Technical terms to know
RAM – Random Access Memory or RAM is a computer's short-term memory. Every computer needs an adequate amount of RAM to function smoothly as it is responsible for handling active tasks and apps.
CPU – A computer's central processing unit or CPU works as the brains of your computer and it processes the information and data by constantly receiving input from active software programs.
SSL – Secure Sockets Layer or SSL certificates create encrypted connections to establish trust from your visitors to your website. It is an essential component for any website as it creates a trustworthy environment for your potential customers to feel safe when purchasing from eCommerce stores.
Server – Servers are high-powered computers built to process, manage, and store network data, other devices, and systems. Excellent web hosting packages should have dedicated and high-end servers to guarantee 100% uptime and prevent your website from crashing, especially if we are talking about shared hosting.
Bandwidth – Bandwidth is the maximum amount of data being transmitted over an internet connection in a specific amount of time. Although bandwidth is always confused with internet speed, these two concepts are different but correlated. Bandwidth is how much information you receive, and speed refers to how fast you can receive the information or download files.
Cpanel – When managing a website, blog, or online store, you will need to utilize cPanel as a reliable and intuitive site management platform. It is the backend of any website where you can manage when your site will go live, control every feature and plugin, and transfer from one host to another.
Caching – Caching is a process that stores copies of files into a cache or temporary storage location, enabling users to access it quickly the next time they visit or log in to your website. Instead of downloading a lot of data every time you go to frequently-visited websites, some of the data will be stored in a cache for quicker loading times.
FTP – File Transfer Protocol or FTP is used by website developers to conveniently and securely make changes to a website. It is a protocol that securely transfers files and data between computers using the internet with granted access from the server to the user.
Types of hosting
WordPress hosting
WordPress hosting is the same as any other hosting service with the same amount of features. However, it is more optimized for WordPress, meeting the performance and security requirements for any blog and quick WordPress installation.
Cloud hosting
Cloud hosting makes websites and applications accessible using the cloud. Sites are hosted by a network of connected virtual cloud servers, ensuring better flexibility and scalability.
VPS (Virtual private server)
VPS hosting provides a more secure and stable solution than shared hosting. It is a hosting service that uses virtualization technology in providing you with private resources on a server that has multiple users.
Managed
Managed hosting means the client leases servers from a remote location. It provides more options for data backups and system and software management.
Dedicated server
Dedicated hosting is probably the best but most expensive hosting service. Because you will be provided with your dedicated server or servers, you have complete control over the servers and optimize them for your unique requirements.
FAQs
Why do people choose shared web hosting options?
Often, those building web projects choose shared web hosting for its affordable rates and because they don't need extensive walled garden technology support from a vendor.
Why are some shared web hosting solutions so much cheaper than others?
Each shared web hosting vendor puts their investment investments into operations, advertising, and much more. Some may be able to cut costs more and pass them on to customers. Others achieve more with an economy of scale that can also lower the price.
What are some of the best features of shared web services?
Buyers often look for shared server hosting that offers unlimited bandwidth and computing power. A free domain and SSL certificate is also an attractive extra.
Why is an uptime guarantee valuable to shared web hosting customers?
The uptime guarantee ensures that they will have access to the platform and the site for a certain amount of time.
Why put apps on a Web server?
Putting applications on a Web server helps companies to enjoy the functionality of these applications through the Internet.
Can a hosting provider offer backups?
Some hosting providers do offer managed services, either themselves or through a third party.
Why are website builder tools important?
When some clients are buying shared web hosting, they want to get a project done quickly. They may lack some of the core tools for website building, so when a hosting company or hosting provider offers this type of tool along with a domain name or email accounts or other extras, it has value to the customer. CHK_ YOUR NAME RIGHT NOW
Use our engine to quickly check your content right now!