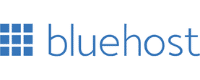 Trusted by millions worldwide to host its small business websites and personal projects.
Visit Bluehost
We might receive compensation from the companies whose products we review. We are independently owned and the opinions here are our own.
When you host a website, you host it on another company's server. Most websites are hosted through shared hosting services where there are multiple websites on a single machine.
What is e-commerce hosting?
E-commerce hosting generally refers to a specific type of hosting service that provides better uptime, greater levels of reliability, and more resources. E-commerce hosting will also include built-in features such as online store templates, daily backups, a shopping cart, and one-click Magento installation.
In general, an online store will operate more smoothly with e-commerce hosting and have access to greater levels of functionality. The downside is that e-commerce hosting tends to be more expensive than other hosting services.
Explanation of technical terms
As you look into web hosting services, you may find yourself reading technical terms that you've never read before. Of course, not all of them may apply to your e-commerce site, but it's good to understand what they mean.
Shared hosting. Shared hosting services put you and other websites on the same physical machine. You will share the same resources.
VPS. A VPS solution is still shared hosting, but each hosting account is a Virtual Private Server, giving you greater levels of control over your server configuration.
Dedicated hosting. Dedicated hosting services give you the entire machine; your website is the only website, providing greater levels of control.
E-commerce. E-commerce refers to any retail store that sells things online. An online store is an e-commerce store.
SSL. SSL certificates are certificates that prove the identity of a site while also encrypting data that comes to and from that site.
CDN. A content delivery network (CDN) improves page load time by caching and compressing website media.
Plugins. Plugins and apps such as a shopping cart, credit card processing, and marketing widgets can help you customize your site and improve its functionality. Plugins and apps are components of a website that can be easily added to a website.
Malware. Malware refers to malicious programs, DDOS attacks, and other attempts to take down or harm a site. E-commerce stores need malware protection such as a firewall.
Uptime. Uptime is the amount of time a site spends accessible. Most hosting services today promise 99.98% or 99.99% uptime. A service level agreement (SLA) can be used to ensure that you get this quality of service.
SEO. Search Engine Optimization (SEO) ensures that websites can be found on search engines. Some hosting services provide help with SEO.
SSD storage. A Solid State Drive is faster, so servers with SSD storage will be able to reduce page load speed.
PCI compliance. Being PCI compliant means operating under data security standards outlined by credit card companies; it's essential if you want to complete transfers online.
Open source. Open source solutions, such as WordPress, are solutions in which the source can be modified and thereby improved by other developers. Open source solutions are also free.
Additionally, you may see references to tools such as PHP (a programming language), MySQL (a database), and FTP (a file transferring protocol). Again, you probably don't need to understand these; just know that they are features that a developer might need.
Who are the best e-commerce hosting providers?
The best e-commerce hosting providers will have a specific hosting plan for online stores, provide reliable speeds without significant downtime, and provide additional features like one-click storefront installs. A money-back guarantee or low promotional rate can also be a boon, especially for those who want to test out multiple providers.
Bluehost
Bluehost is one of the best services and one of the oldest. A comprehensive hosting solution, Bluehost makes it easy for anyone to get started with an online store. They support WordPress and WooCommerce sites, Drupal, Joomla, and other content management systems. See the full review of Bluehost here.
Pros
A reliable, feature-complete option.

A significant amount of storage (often unlimited).

Unmetered bandwidth.
Cons
Packages are expensive after they renew.

Reliable, but not very fast.

Not a lot of bells-and-whistles for entry-level plans.
Features
Bluehost website builder
One-click e-commerce installs
CodeGuard backup basic
Free domain privacy protection
Free Office 365
Pricing breakdown
| standard | premium |
| --- | --- |
| $24.95/month ($15.95 promotional) | $39.95/month ($32.95 promotional) |
| One website | One website |
| Email marketing | Email marketing |
| Unlimited products | Unlimited products |
| | Online bookings |
| | Appointment scheduling |
GoDaddy
Another well-known name in web hosting, GoDaddy provides a complete e-commerce solution, including built-in transaction processing. If you want to build an e-commerce website and want affordable domain names and email accounts, GoDaddy is a great all-around hosting provider. GoDaddy has been around much longer than most hosting services and provides high-quality features and services. See the full review of GoDaddy here.
Pros
GoDaddy tailors itself to beginners, making it easy to create a site.

Since it used to deal primarily in domains, it has great domain name and email address services.

GoDaddy provides one-click installation for services like Magneto and WooCommerce.
Cons
GoDaddy isn't great for more advanced users in terms of configuration options.

Scalability and growth aren't possible on a lot of the more affordable hosting services because there aren't a lot of resources available.

Sites installed through one-click or the GoDaddy site generator can't be configured easily.
Features
24/7 live chat support
GoDaddy Insight analytics
GoDaddy e-commerce themes
Third-party marketplace selling
Automated customer interaction
Pricing breakdown
e-commerce
$30/month (Free promotional)
One website
Built-in credit card processing
Mobile-friendly templates
Web.com
Web.com focuses on making websites easier for those who aren't programmers or developers. Not only does Web.com have some of the most affordable hosting accounts available, but it has services designed to help build your site from scratch. For an e-commerce site, Web.com has several templates to launch an e-commerce business quickly. See the full review of Web.com here.
Pros
One of the most affordable options for building an e-commerce store.

A lot of e-commerce web hosting templates to choose from.

Free domain for the first year.
Cons
No cloud hosting, dedicated hosting, or VPS hosting is available. 

Can't switch e-commerce templates once a template is chosen.

Not a lot of powerful features or security features.
Features
E-commerce site generator
Online site editing solution
Hundreds of site templates
Privacy solutions
Pro design support
Pricing breakdown
e-commerce
$3.95/month (Free promotional)
Free domain
One website
Pro design support
Hostgator
HostGator is one of the most popular hosting services out there — ask online retailers and most of them will already know about HostGator. HostGator's shared hosting plans come with more features than most, in addition to solid help and support. It's one of the most reliable and user-friendly web hosting services available, whether you want WordPress WooCommerce hosting or a one-click e-commerce install. See the full review of Hostgator here.
Pros
Excellent uptime at 99.99%

Free email marketing software and other marketing services.

Solid customer support and extensive knowledge base.
Cons
A little more expensive than other solutions.

An outdated console that can be difficult to use.

No specific e-commerce plan; just a business plan.
Features
One-click Magento installs
A drag and drop website builder
Protection against DDOS attacks
Free email marketing software. Perfect for e-commerce hosting plans, Constant Contact makes connecting with your entire mailing list easy
Templates for building sites quickly
Pricing breakdown
business plan
$14.95/month ($5.95 promotional)
Unlimited websites
Free domain and free SSL certificate
One-click installations for WordPress hosting and Magento
Dedicated IP address
A2 Hosting
A2 hosting boasts data centers that are up to 20x as fast. While that may not be easy to verify, their page loads are quick for a shared hosting company — at least fast enough for a small business. A2 Hosting is fast, reliable, and easy to use, even for beginners. With one-click installs, a streamlined control panel, and solid customer support, A2 Hosting is a good choice for anyone. See the full review of A2 Hosting here.
Pros
High-end features like server-side caching and staging areas.

Unmetered storage and bandwidth for big, busy sites.

Reliable speed and reliable uptime.
Cons
No on-demand backups included.

A limited number of real-time HTTP connections.

A lot of add-ons you probably don't need.
Features
Free SSL certificates
Free expert site migration
On and offsite backups
Traffic surge protection
Premium rapid SSL certificates
Pricing breakdown
| turbo run | turbo jump | turbo fly |
| --- | --- | --- |
| $23.99/month ($8.99 promotional) | $33.99/month ($14.99 promotional) | $48.99/month ($21.99 promotional) |
| One website | Five websites | Unlimited websites |
| 50 GB NVMe storage | 250 GB NVMe storage | Unlimited NVMe storage |
| Onsite backups | On and offsite backups | On and offsite backups |
SiteGround
SiteGround is a great all-around hosting service that also provides a 30-day free trial; it's one of the few companies that do so. It has a responsive customer support team, a 30-day money-back guarantee, and free daily backups and site restores. SiteGround is primarily for more advanced users than those looking for an online store website builder. See the full review of SiteGround here.
Pros
Great customer support.

Solid reliability and speed. 

30-day money back guarantee.
Cons
Only Linux-based server environments.

No extra features such as advertising credits.

Plans renew at an expensive rate.
Features
Free WordPress installation and migration
Free SSL, CDN, and email
Out-of-the-box caching
Free installation of WooCommerce
100% renewable energy match
Pricing breakdown
| startup | growing | gogeek |
| --- | --- | --- |
| $14.99/month ($3.99 promotional) | $24.99/month ($6.69 promotional) | $39.99/month ($10.69 promotional) |
| One website | Unlimited websites | Unlimited websites |
| 10 GB space | 20 GB space | 40 GB space |
| 10,000 monthly visits | 100,000 monthly visits | 400,000 monthly visits |
Shopify
Shopify isn't just a website builder; it's an online payment processor. With Shopify (like Square), you can create a point-of-sale system and a website simultaneously. You can manage sales both in real life and through your e-commerce portal. Shopify is the ideal solution for companies that need a physical point-of-sale system. See the full review of Shopify here.
Pros
High-end features like server-side caching and staging areas.

Unmetered storage and bandwidth for big, busy sites.

Reliable speed and reliable uptime.
Cons
Not worth the cost for those who don't need an in-person point of sale system.
Features
Fraud analysis
Shipping discounts
In-person point-of-sale systems
International transaction processing
Reporting and analytics
Pricing breakdown
| basic | shopify | advanced shopify |
| --- | --- | --- |
| $29/month | $79/month | $299 |
| Two staff accounts | Five staff accounts | 15 staff accounts |
| 2.9% online credit card rates | 2.6% online credit card rates | 2.4% online credit card rates |
| Up to 4 inventory locations | Up to 5 inventory locations | Up to 8 inventory locations |
| | Standard reporting | Advanced reporting |
What to look for in an e-commerce hosting provider
Price
Speed and uptime – Load speeds have a significant impact on e-commerce platforms, as does uptime.
Hardware and software – A fast CPU and an SSD (solid-state drive) will improve the performance of your e-commerce site.
Customer support
Built-in apps and plugins – Magento, OpenCart, Prestashop, WooCommerce — these are all popular apps and plugins designed to make it easier to develop an e-commerce site. A web hosting service that provides these apps and Cloudflare (CDN) integration will make launching a site much faster.
Other types of web hosting
E-commerce hosting services are services that are designed around e-commerce. But there are multiple types of hosting services that can be tailored to an online store. Let's take a look at some other types of web hosting:
Shared hosting
Dedicated hosting – A dedicated server
Cloud hosting – AWS hosting is an excellent example of cloud hosting. Amazon's AWS operates entirely on the AWS cloud.
WordPress hosting
What type of hosting do you need? It depends on the size of your e-commerce shops and your current and future needs.
FAQs
Do I need e-commerce hosting?
E-commerce hosting is a hosting service, usually a shared hosting service, that comes with built-in features for an online store. That includes online store templates, credit card processing platforms, and more powerful servers. If you're building an online store, you likely need e-commerce hosting.
Where can I host my online store?
You can technically host an online store on any hosting package. But if you want to avoid slow load times and increase conversions, you probably need dedicated e-commerce hosting solutions.
How do I host an e-commerce website?
You have many hosting options. First, you choose a hosting platform such as Bluehost, GoDaddy, or Web.com. Then, you select the hosting package that matches your needs. Your hosting service will usually have the tools you need to get started. CHK_ YOUR NAME RIGHT NOW
Use our engine to quickly check your content right now!