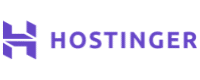 Offers scalable virtual servers, WordPress-friendly optimizations, and backups for websites. Some of the best web infrastructure too.
Visit Hostinger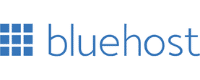 Trusted by millions worldwide to host its small business websites and personal projects.
Visit Bluehost
We might receive compensation from the companies whose products we review. We are independently owned and the opinions here are our own.
If you have a website, you need a web host. There are dozens of web hosting providers available, some of which are quite cheap. To help you find the right provider, this guide offers an in-depth look at what web hosting is, what features to look for, and which providers to research.
What is cheap web hosting?
Experts include two things in a detailed definition of web hosting – storage and access. That means part of the job is keeping the data and data assets safe and secure, while another part of it is keeping them available. Every website needs web hosting in order to archive elements of a site and keep it active for visitors.
In the old days of the Internet, people were able to set up websites, including enterprise sites, on their own with a reliable on-premises server doing the work. However, this quickly became less tenable as the Internet matured and the technologies involved became more powerful and efficient. That means that web hosting has become cheaper.
Web hosting companies operate from the same principle – they work to allow end-users to set up and maintain sites with access to domains, linking them to the types of resources that someone would keep on their own servers if they were doing web hosting DIY.
Web hosting is seen as a basic service, without a lot of costs, especially at a smaller level. The addition of free domains and SSL certificates makes these offerings more attractive to buyers.
General pricing starts out low at several dollars per month. Adding extras or maintaining accounts pushes prices up into the dozens of dollars.
Types of cheap web hosting include:
Shared hosting: Multiple client accounts reside on one server
VPN hosting: A secure tunnel is created using VPN
Managed WordPress hosting: For WordPress sites, specifically.
Who are the best cheap web hosting providers?
Hostinger
How it's different from the rest: Hostinger International Ltd employs more than 1,000 people and they own the company. It is the parent company of several web hosting companies including Zyro, Niagahoster, 000webhost, and Hosting24. It is one of the cheapest services with single plans starting at $1.99 for shared hosting. It has a dedicated Minecraft hosting environment so it's easy to launch and manage with all the tools it provides.
One feature of Hostinger is the various types of hosting it provides. It has shared hosting, which is the cheapest. However, it also offers cloud hosting, virtual private server (VPS) hosting, and even reseller hosting.
Hostinger has one distinct difference from other web hosting companies in its hPanel instead of using the traditional cPanel. The hPanel can be slow but is made with beginners in mind. It has auto installations and DNS zone configurations. These link to a file manager, email accounts, and MySQL databases.
Hostinger also uses LiteSpeed, which is a server technology. It is incredibly reliable and fast. It consistently outperforms older technology like Apache that other web hosts use.
There is a 30-day money-back guarantee and Hostinger also has an uptime guarantee.
Single and premium shared hosting plans come with free automatic weekly backups. The premium and business plans have a few extras like SSH access, unlimited bandwidth, and unlimited databases. See the full review of Hostinger here.
Pros
Cheapest prices of anyone for shared hosting

International service

Fast uploads

Free backups

Includes free website builder
Cons
The Control panel can be challenging and slow

Customer support is slow
Features
Hostinger makes it easy to set up and manage a website. The major things like web hosting, domain, and SSL are done by automatic wizards and it has free website-building tools. It uses an hPanel that can be easy to navigate once you are used to it. It can install on WordPress automatically. It can also install on other content management systems (CMS), although not with the automatic ease it has when integrated into WordPress.
It utilizes LiteSpeed, a web server technology that is super fast. One feature of LiteSpeed is the caching function called LSCache. It can be turned on the automatic cache setting to create cache copies of webpages and that cuts the time in delivering them to visitors. This helps when working with business pages, portfolios, and static pages.
Hostinger provides a free SSL certificate with all its plans so visitors' data will be encrypted and secure. Other security features include Imunify360, BitNinja, and an in-house firewall. Cloudflare and Wanguard DDoS protection also come with all plans.
Pricing breakdown
shared hosting
Single plans are at $1.99 a month for shared hosting.
Premium plans are $2.99 monthly with up to 100 websites and a free domain for shared hosting.
Business plans are $3.99 a month with up to 100 websites and a free domain for shared hosting.
Cloud Startup plans start at $9.99 a month and the Cloud professional plan is $18.99 a month. Cloud Enterprise is $69.99 a month.
Bluehost
How it's different from the rest: With hundreds of employees and a pretty big web hosting market, Bluehost is one of the most popular cheap web hosting operators around. Reviews show that customers love the user-friendly approach and features like free domain name and SSL certificate service. Bluehost has been called the industry best in terms of uptime and has competitive pricing. See the full review of Bluehost here.
Pros
Introductory period is cheap.
Great uptime
Lots of storage
Cons
Slower speed
Servers only in the U.S.
Not many good backup options
Features
Customers also like Bluehost's website loading speed, advanced security options, and support for multiple websites. Some describe it as the most "feature-rich" cheap web hosting provider.
Pricing breakdown
shared hosting
plans start at $2.95 to $13.95 per month
with dedicated hosting plans running $79 to $119 per month
WordPress-specific plans start at $2.95 per month
HostGator
How it's different from the rest: Among cheap web hosting choices, HostGator may not get the lowest listing in terms of price, but there are certain things that users like about this web hosting provider. See the full review of Hostgator here.
Pros
Good pricing
Solid uptime
Easy QuickInstall
Cons
Too many upsells
Expensive domains
No clean install
Features
HostGator is said to have fast site loading, and in terms of customer support, there are specific features like HostGator's cPanel and website building tools services that burnish the firm's reputation in this area.
Pricing breakdown
shared hosting "hatchling"
$2.75 per month for an initial term
$6.95 per month upon renewal
works with Apple devices
GoDaddy
How it's different from the rest: In terms of brand prominence, GoDaddy is unrivaled in the cheap web hosting space. This company started out earlier than many of its competitors and built its household name brand sooner.
That means GoDaddy is an extremely popular choice for web hosting, with related domain services and other types of extras that make it easy for web project managers to set up hosting agreements with this provider.
GoDaddy is best for someone who isn't extremely cost-conscious and wants broad support and easy access from a big-name provider. GoDaddy Economy pricing starts at $5.99 per month. See the full review of GoDaddy here.
Pros
Because of the scale of GoDaddy, there are often knowledgeable people on hand to help with customer support.
Trusted reputation
One click install
Cons
However, many of those who have assessed web hosting pricing believe that GoDaddy is not the cheapest around.
There's also another major issue in terms of GoDaddy's vulnerability to hacking and cyberattacks.
Specifically, crypto analysts talk about 'domain shadowing' and other types of malicious hacking and suggest that GoDaddy will make customers pay for some of these fixes.
Features
GoDaddy has several features including a mobile responsive design, ease-of-use in creating a website with a click-and-drag feature, and SSL. The e-commerce plan has many features including abandoned cart recovery, a variety of shipping and payment methods, and the ability to sync to three outside sales platforms.
Pricing breakdown
| economy plan | deluxe plan | ultimate plan |
| --- | --- | --- |
| Introductory offer of $1.99 a month | can host multiple websites | for multiple websites, complex applications and high traffic |
| $8.99 for a renewal price | Introductory price is $7.99 a month | Introductory offer is $12.99 |
| free domain with the annual plan | $11.99 monthly upon renewal | $16.99 upon renewal |
| free Microsoft 365 email for one year | free domain with the annual plan | free SSL certificate for the first year |
| unmetered bandwidth | free Microsoft 365 email for one year | twice the memory and processing power |
| | unmetered bandwidth | free domain with the annual plan |
| | | free Microsoft 365 email for one year |
| | | unmetered bandwidth |
DreamHost
How it's different from the rest: DreamHost is also an oldie, having been founded in 1996. It has competitive pricing and is a great website hosting option for beginners. See the full review of DreamHost here.
Pros
Monthly hosting with cancel anytime policy
Good, abundant features on the basic plan
Unlimited transfer limits and disk space
Cons
Slow speed
Poor uptime
Limited live chat support
Features
First, there is unlimited storage space and good bandwidth for easy access and utility. The platform also guarantees 100% uptime, which is rare in this industry or any other. DreamHost gets accolades from WordPress websites and other sources for guaranteed fast and secure access. 24/7 support adds to the appeal of this web hosting alternative.
Pricing breakdown
website hosting
starts at $2.59 per month
Web.com
How it's different from the rest: For website builders who want full enterprise support in terms of ranking and more, Web.com is a major contender.
Web.com is popular with employees of businesses who are tasked with creating a bigger web support network for an enterprise site. All of the additional marketing tools help combine web hosting with effective ranking and outreach for an online footprint. See the full review of Web.com here.
Pros
Focused on e-commerce
Lots of apps for expansion
Hundreds of mobile-friendly templates
Cons
Weak system and freezes
Old-fashioned interface
Expensive for individuals in the long run
Features
There are other plans for online store and custom website support, with services like website design, SEO and pay per click (PPC), and business directory registration.
Pricing breakdown
web hosting
starts at $1.95 per month
up to $10 per month upon renewal
iPage
How it's different from the rest: This is also an EPA green power partner using renewables for operations, which makes it popular with ecologically-minded buyers. See the full review of iPage here.
Pros
Good reviews in terms of its shared hosting
Recommended option for small business web projects
Features that it offers for the price
Cons
Although it doesn't offer a dedicated IP address, iPage does say that it works with various common e-commerce platforms.
Only one data center location
Doesn't include automatic backups
Features
The provider has an easy-to-use dashboard, unlimited bandwidth, and unlimited domains.
Pricing breakdown
web hosting
starts at $1.99 per month
free domain name and SSL
A2 Hosting
How it's different from the rest: A2 shared web hosting packages have lots of tools that are easy to use – along with fast web hosting, and quick page load speeds. See the full review of A2 Hosting here.
Pros
Unlimited storage
Free SSL certificates
Optimized WordPress environment
Cons
Only two hosting plans
Difficult to get backups without more expensive plans
No free domain
Features
This web host is known for its ease of use, simple site migration with one-click installation, and reasonable starter plans.
Pricing breakdown
shared hosting
starts at $2.49 monthly
with a website and 100 GB of storage
InMotion
How it's different from the rest: What sets InMotion apart from others is its customer service. At some point, you will have a question, and it's ideal to have an actual person to speak with to troubleshoot the issue. See the full review of InMotion here.
Pros
Excellent customer support
Good performance
C-panel directly on dashboard
Cons
Limited hosting plans
Difficult onboarding
Takes time to include new features
Features
InMotion cheap web hosting plans come with a free domain name, email accounts, and 24/7. support.
Pricing breakdown
web hosting
starts at $2.79 per month
100 GB of storage
unlimited bandwidth
free SSL
10 free email addresses
Siteground
How it's different from the rest: SiteGround flies under the radar, but it's a solid provider for the price. Users get some great perks like free daily backups. See the full review of SiteGround here.
Pros
Free daily backups
Good customer support
Easy 30-day money-back guaranteed
Cons
Restricted to Linux-based servers
No advertising credits
High renewal rates
Features
Users get 10 GB, unmetered traffic, and a free SSL as well as enhanced security and managed WordPress options with a 30-day money-back guarantee.
Pricing breakdown
startup
starts at $3.99 per month
Technical terms to know
Bandwidth: The room for data to be transmitted between users, servers and the site.
SSL: Secure Sockets Layer is how links are created between network computers.
CDN: Content Delivery Network refers to a system that includes servers worldwide to deliver content.
CMS: A content management system is an application that allows people to build and manage a website without knowing any coding.
Control center: The dashboard or brain of your website builder that allows you to control email, manage your site, and add applications.
Data center: A data center is the building that houses servers.
Payment gateway: A payment gateway is a service that allows customers to the site to use credit or debit cards.
Plugin: A plugin is an add-on to a software program that allows you to use a new feature not in the original platform.
Benefits of cheap web hosting
The best cheap web hosting providers combine affordable costs with effective service that puts the individual site on solid ground to operate on a continual basis. Here are a few additional benefits:
Economy of scale
This is similar to shopping for groceries at a wholesale warehouse. Web hosting services using cloud services also buy high quantities of computer resources. Overall costs are lower because they can buy in bulk and don't have to pay for servers. The top three web hosting companies picked for best economy of scale are Hostinger, Bluehost, and HostGator.
Reliability
Reliability refers to the pricing listed for web hosting remaining transparent with no hidden costs. The top three web hosting companies topping reliability ratings are Hostinger, iPage, and InMotion.
Better cybersecurity results
The best cybersecurity uses processes that recognize threats and reduce the risk of cyberattacks. The top three web hosting services noted for cybersecurity are Hostinger, SiteGround, and InterServer.
How to choose a cheap hosting plan
In evaluating the best cheap web hosting options, there are a number of criteria and factors that buyers can think about.
Price: Obviously, the first one is price. When you need cheap web hosting, you want to be able to store a particular amount of data at low-cost or annual subscription prices, without a lot of costly extras, or tricky first-year pricing.
User experience: A user-friendly platform for easily maintaining the functionality of your website over time. Control panels, plug-ins, apps, and other tools also help to empower clients to use cheap web hosting services in a more capable way.
Disk space and bandwidth: Those with complicated sites, high-traffic sites, or multiple sites will need more disk space and bandwidth than others. This could cost more unless you go with a plan that has unlimited options.
SSD storage: This operates the same as a hard drive but data is kept on interconnected flash memory chips. This may not be the right option for some users.
Uptime guarantee: There's also the responsibility to maintain uptime, which means that systems will be reliably present, instead of going down routinely. Just like with any type of subscription service, if hosting platforms blink on and off, then websites are going down all the time and offering error messages to visitors.
Security: Another major consideration for cheap web hosting is looking at how companies can fix malware and cyberattacks and whether or not they pass the costs on to customers. In the age of rampant hacking and cybercrime, individual web hosting purchasers shouldn't be on the hook by themselves if a targeted attack compromises the area of the cheap web hosting platform that houses their site.
Easy domain registration: Hosting providers that offer different types of domain support and easier registration of a URL can compete better in the cheap web hosting market.
Customer support: People want to know that a support team is available to ask questions when anything happens to the web hosting platform underneath a particular site.
Money-back guarantees: Some of these web hosting providers offer money-back guarantees on selected plans. This helps give the buyer confidence that they will be satisfied with what they have chosen.
Other types of web hosting
Managed
The web hosting service rents you a dedicated server but opts to manage the server themselves. This includes security, backup services, and providing software and hardware maintenance.
Dedicated server
This is when you have one server that serves your own website. This is the most expensive option but ensures you have enough room for traffic and expansion. Typically, those who go with this option are e-commerce sites or those with a lot of daily traffic.
VPS (virtual private server)
A VPS is a bridge between a shared system and a dedicated server. You have the server space that is totally yours and not shared but doesn't have the entire server. It's like having an apartment rather than sharing a dorm room or owning a house.
FAQs
Why is uptime important in web hosting?
Think about uptime as the time that you can actually access a server that will deliver you a website response.
Many companies and service level agreements measure uptime according to a percentage or operational time in general. So they might say they offer 99.2% uptime. But that 0.8% represents the time that the system will be down.
Another major thing to think about is planned versus unplanned downtime. Planned downtime is something that many customers can work with; unplanned downtime can be devastating for real-time operations.
Who are some of the biggest cheap web hosting providers?
GoDaddy is probably the biggest name brand. BlueHost and HostGator are also pretty popular and familiar in the technical community and beyond.
How do these web hosting companies offer customer support?
Most of them have phone response services, and many of them have live chat capabilities. Companies may also offer additional on-ramps for customer support.
What features make cheap web hosting valuable to small businesses?
Aside from having affordable services and extras like free domain and SSL certificates, small businesses can utilize additional services in marketing, business intelligence analysis, and more.
Why is it important to ask about malware and cyberattacks?
In today's environment, many web hosting systems are vulnerable to different types of cyberattacks.
The unanswered question is who is going to pay for remediation and fixing damage to files and hosted sites.
Without a clear plan, the customer can be sure that they won't be asked to chip in for any hacking effects that occur on the platform, despite the reality that the customer doesn't have control of that digital environment.
How cheap are the cheapest plans?
The pricing guides for the cheapest hosting show users can get a plan for several dollars a month initially.
What is an SLA?
An SLA or service level agreement is a document that the best cheap web hosting companies offer customers, spelling out what they can expect from a given platform.
When parties can agree on an SLA that has details, they know what to expect as they go forward in partnership maintaining an active website or collection of sites.
Why is an SSL important?
An SSL certificate provides a guarantee that the website is sufficiently protected against certain types of illegitimate and fraudulent use.
New iterations of web browsers may not allow users to visit sites without an active SSL. CHK_ YOUR NAME RIGHT NOW
Use our engine to quickly check your content right now!