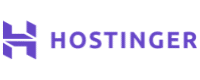 Offers scalable virtual servers, WordPress-friendly optimizations, and backups for websites. Some of the best web infrastructure too.
Visit Hostinger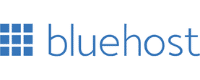 Trusted by millions worldwide to host its small business websites and personal projects.
Visit Bluehost
We might receive compensation from the companies whose products we review. We are independently owned and the opinions here are our own.
Web hosting is a digital necessity, and yet, few people understand what it is. Most sites need web hosting to provide a smooth and seamless experience for customers, so what should you know about this mythical digital universe?
This guide will explain (in simple terms) what web hosting is, why it's needed, and give you some recommendations to find web hosting that's right for your site.
How to choose a web hosting provider
Selecting a web hosting provider can be complicated. After all, it's one of those services that most people don't know much about. To weigh options, here's a list of things to consider before selecting a company:
Consider how much traffic the site will have
For companies just starting out, traffic will be fairly low. While it's easy to dream of attracting hundreds of thousands of people to the site every day, it takes time to get that kind of following. Most web hosts charge by bandwidth and storage, so consider your website traffic first. This will dictate what kind of hosting you need.
Consider a website builder
How do you plan to build your site? For companies or individuals planning to create a site themselves, a site builder is necessary. A builder is like Wix or Squarespace, for example, that provides templated websites that everyday people can use to build a professional site.
In many cases, web hosting companies offer a website-building tool as well. It's often more cost-effective to find hosting options that bundle a builder with it.
Researching customer support
If your website crashes, is there someone to call? It's vitally important, especially for people who aren't tech-savvy, to have access to a solid customer support team.
Compare costs
How much does the hosting service cost? Compare prices across different providers. Investigate the cost to renew the service too.
Be wary of any unlimited offers
Some hosting companies advertise unlimited bandwidth or storage, but that kind of deal might mean your services are tapered once a certain threshold is met. For example, once your site reaches a certain amount of bandwidth used, the web host will throttle the performance of your site down. Be sure to read the offers thoroughly.
Start with a free trial
It's a good idea to try out a website hosting company first. Many companies offer a free trial or a 30-day money-back guarantee, so take advantage of these offers and be willing to switch if the service isn't what you're looking for.
Our top picks for the best web hosting services
Wondering which web hosting service to try out? There are several dozen to choose from, but here are a few options that are quite popular with users:
Hostinger
Hostinger is a web hosting service where you can have a site up and running within minutes. It has both cloud and shared hosting as well as a VPS plan. It also features reseller hosting. Certain plans come with a free domain. It's an international company so it works well for those who want global reach as it works on four continents. It can be integrated into WordPress and many other content management systems (CMS). Hostinger is the parent company of Hosting 24, Niagahoster, Zyro, and 000webhost.
Single plans have 30 GB of storage and the premium shared hosting plan has 100 GB of storage. Business shared hosting plans have 200 GB of storage.
Plans start at $1.99 for single plans, $2.99 for premium plans, and $3.99 for business plans on shared hosting. You can get up to 100 websites with premium or business plans along with 100 email accounts per each of those plans.
Cloud Startup plans start at $9.99 a month and the Cloud professional plan is $18.99 a month. Cloud Enterprise is $69.99 a month.
Bluehost
HostGator
GoDaddy
Domain.com
Namecheap
What is web hosting?
Web hosting is essentially renting or buying space on a server for your website to live. All of the files that make up a website, like the text, code, and images are all "hosted" or stored on a web server, which gives the public the ability to view them.
Every website is different. Some are more complex than others. A website that simply has a homepage and a contact page is far simpler than a retail store where consumers can browse an online store and make purchases. More complex sites tend to take up more room.
Why is space important? The amount of space needed often dictates what kind of hosting is needed.
Types of web hosting
There are different types of web hosting available. To pick the right one, here are the different types and a primer about what each one offers:
Shared hosting
As the name suggests, shared hosting means a website shares space on a server with other websites. All of the websites that share space all use the same server resources like RAM and CPU.
For startups or people with very basic sites, this is the way to go. For example, if someone is looking to start a lawn service company and wants a simple website with a home page, services page, and a contact us page, shared hosting is fine. People who have side hustles or want to create a work portfolio could also benefit from this simple type of web hosting.
The biggest benefit of shared hosting is the cost. Since you're sharing space, monthly costs are usually quite low.
VPS (Virtual Private Server)
A VPS offers shared space but gives individuals or companies more customization and storage space. It's a good middle-of-the-road option for people who have outgrown shared hosting but just need a few more bells and whistles.
VPS hosting won't be able to handle large traffic volumes or spikes in visitors, so if a site has reached that kind of popularity, a dedicated server is necessary.
Dedicated server
A dedicated server is a server that's solely for your website. It provides complete control over things like security and operating systems. Typically, dedicated hosting is reserved for sites that have a lot of traffic or who need more control over the back-end of the site.
Cloud hosting
Cloud hosting is the new kid on the block. This concept gives companies the ability to share hosting applications through a network of computers working together. Companies use it sort of like a utility; they use what they need when they need it and pay accordingly.
What are the benefits of web hosting?
Web hosting is necessary for sites to function, but there are some upsides to this necessity, which include:
Technical support: Let's face it, understanding the world of 0's and 1's isn't easy. It's best to leave the website hosting to those who know what they're doing. When you need help, it's there.
Domain name and email hosting: Web hosting services will host at least one domain name and several email accounts as well. Everything is handled by one company, which makes it easier to manage.
Builders to create a professional site: A professional web hosting service usually provides a website builder with templates and pre-made designs to help create a fresh, modern site with no coding knowledge necessary.
SEO control: To get organic traffic from search engines like Google or Bing, sites need to focus on SEO, or site engine optimization. Web hosting companies give users control over their SEO strategies, which is helpful to build long-term loyalty.
Security: Web hosting offers varying levels of security to keep your information – and the information uploaded by customers – safe.
What to look for
There are subtle differences to each web hosting service. Here's a look at some of the services you want:
Uptime
A site should load when a customer wants to visit it. This "uptime" should be quick and efficient. If a site doesn't respond, it frustrates consumers as well as the Google gods. Google will stop sending organic traffic to sites that have poor uptimes.
Uptime is scored on a 1 to 100 scale with 100% uptime being the best. Keep an eye out for an uptime guarantee that's as close to 100% as possible.
Storage
Every site requires different storage options. It's important to understand how large your site is and what kind of storage is required. Look for companies that have a good amount of disk space and provide storage via SSD (solid-state storage), which is the fastest and most reliable way to store your site.
Loading speed
Consumers will leave a site if it doesn't load quickly. Patients are not a virtue in the online world, so every site should load quickly. Talk with the company about its speeds and understand any "throttling policies" they may have in place, where speed is downgraded if a certain threshold is met. The last thing you want for a website is downtime.
Security
Don't take security for granted. Even the most basic of websites should be protected. It's another tech-heavy topic to discuss but look for companies that offer daily backups and information redundancies to ensure a certain level of security.
Content management system
The hosting service should offer an easy-to-use content management system or integrate with other commonly used systems like WordPress.
Payment options
Whether a company opts for shared hosting plans or a dedicated server, consider the payment options offered. Most offer monthly payments or offer a small discount for those who pay for a full year upfront.
In addition, some web hosting packages offer deeper discounts if a longer contract is signed. Signing up for a basic plan for two years, for example, would be cheaper than one year.
Pricing for web hosting services
Web hosting costs can vary wildly. You can find web hosting plans for $3 a month all the way up to $700 a month. The cost varies based on the kind of hosting service you need, the traffic your website gets, and the add-on services that are used.
Shared hosting is going to be the most affordable option, and usually costs between $3-15 a month. VPS hosting is between $20-$30 a month. Dedicated servers are where the costs really add up and are typically several hundred dollars per month.
There are some free web hosting services too, but the renewal fee for these sites is often higher than the average monthly cost of others. In some cases, there are other hidden fees as well.
Other costs associated with a website
There are other costs besides web hosting to consider.
There's the cost of the domain, which is usually an annual fee of $15 or so.
There might be a cost associated with a website builder, or if you plan to have someone design the site that's an additional cost too.
There may be a need for a graphic designer to create a logo or a content writer to create the content on your site or maintain a blog.
FAQs
What is WordPress hosting?
Many, many people opt for a WordPress website. This kind of site can be hosted via a shared hosting plan or by managed WordPress hosting. What's the difference?
Shared hosting, as mentioned, is fairly inexpensive and will provide a good overall experience for visitors. Managed WordPress hosting provides additional support and services, specifically to WordPress.org users.
The hosting company "manages" the site, which is to say that they oversee daily backups, provide system updates, update plugins, and provide a certain level of cybersecurity. They offer more tech support, usually in the form of chat support or phone support. Costs run around $15 a month.
How is a domain name registered?
Some hosting companies offer free domain name registration as well. Domain registration is a fairly quick and straightforward process. The domain must be renewed on a yearly basis to keep it, as well.
What is site migration?
For those who already have a website and a hosting platform selected, it is possible to change providers. Many companies now offer free site migration, where the hosting company will move your site for you. It's a great option for small businesses that might not feel comfortable making a change without some tech support.
What kind of security should a web host have in place?
Online security is important, but it's not easy for most people to understand. To cut through the clutter, look for server hosting that takes the following measures:
SSH Protocol: Strong password authentication
SSL encryption: Protects information through encryption
Web Application Firewalls: Filters and monitors traffic
Automated malware and virus scanning
How else can a hosting site be vetted?
To further research a hosting site, read hosting reviews and talk with others about the companies they use. Take some time to weigh your options before making a decision.
Are there free web hosting services available?
Yes. There are free web hosting services available, just as there are free website designs, but in both cases, you often get what you pay for. With shared hosting plans being so affordable, it makes sense to spend a few dollars a month on something that represents you or your business.
What kind of customer service is ideal for a hosting service?
Ideally, a web hosting platform will provide a variety of customer support options. From phone support and online chats to a strong knowledge base that provides self-serve articles to troubleshoot common problems.
Customer service is often overlooked when considering a web host, but you'll likely need help at various times so it's not something to skimp on.
What other web hosting companies are available?
There are many website hosting platforms available including, Liquid Web, Weebly, GreenGeeks, SiteGround, and WooCommerce.
Web hosting might sound complex, but with the information above you should be able to research and select a host that's right for your website. CHK_ YOUR NAME RIGHT NOW
Use our engine to quickly check your content right now!